View N to NE from Badger. Note the unmanned relay post at right. At left in the distance is Mount Irish. There is a register on top, with very few names.

SE from Badger. Most of the terrain in the valley is covered with rhyolite flows; Badger itself is limestone.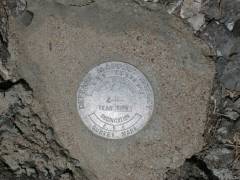 This strange benchmark was near the military installation.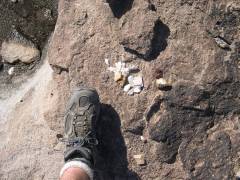 On the drive out, we stopped at this pot-hole-filled rhyolite. Native Americans stopped here to make arrows, leaving non-native flints and agates.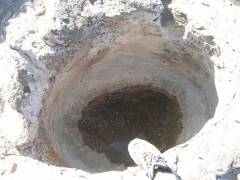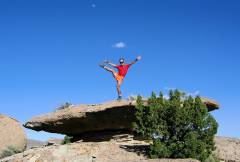 A rhyolite mushroom rock.