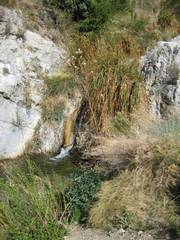 The creek near La Madre Spring
was surprisingly full.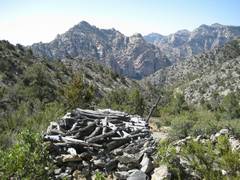 View over the miner's cabin to
White Rock Hills Peak.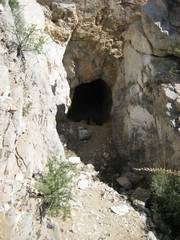 One of two shafts several hundred
feet up the hill.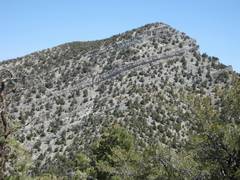 After much trudging along the ridge,
I glimpse El Bastardo (7986'). The
"obvious" route from the topo map
would be along the right-hand ridge.
As you can see, that route is blocked
by overhanging cliff bands. I looked
for a long time for a non-technical route
through the bands.  It is best to traverse left
early and walk around the bands.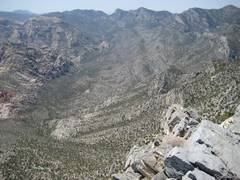 View back S to Rocky Gap Road valley.
"Snoopy" is at R, but his face is not
obvious at this angle.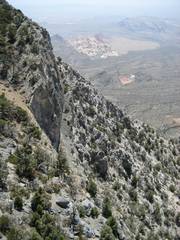 Steep slopes en route; Calico Peaks
in background.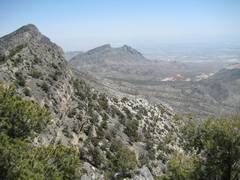 Damsel/Pincushion in distance.

View N to El Bastardo, and W to
Charleston area.

View E from the top of El Bastardo.
The leftmost peak is La Madre, then
to right is El Padre, then Greycap,
Turtlehead and Calico Peaks are
in the middle distance.

A similar photo with La Madre (LM),
El Padre (EP), Greycap (G),
Turtlehead (T), and Calico Peaks (C).
El Bastardo had an OPS register on
top, but the only signature was from
The mysterious Hugh de Q.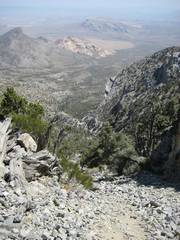 View SE down the descent gully
on the E side of El Bastardo. For more
on this gully, look here.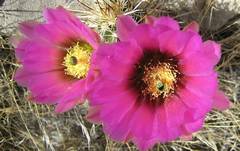 Strawberry hedgehog cactus.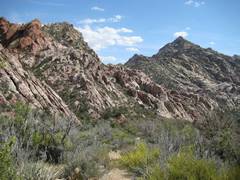 I'm finally back down to the White Rocks
Loop, and head back to the car ~3:15.
Left is White Rock Springs Peak;
Right is White Rock Hills.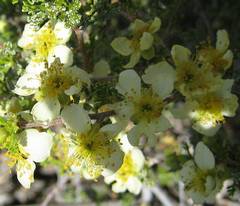 Cliffrose.