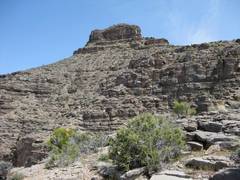 The top of the highpoint is a butte
encircled by a cliff band. The visible
chute is probably the climbing route
used by the survey team.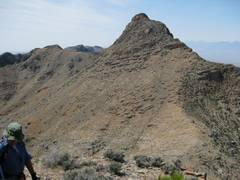 The lower (5678') SW peak.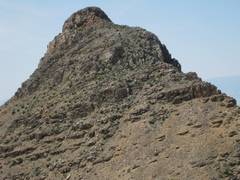 Close-up of the 5678' peak.
Ron carefully downclimbs the wall.
The rock is so frictional that we can
call this class 3+, but the route has
some loose slabs and the consequences
of a fall would be bad.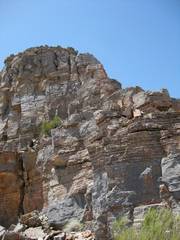 A view back up at the weakness
on N side.  We didn't investigate
the SW chute.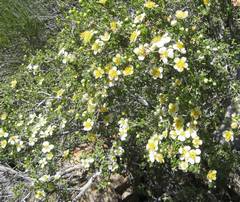 Wild roses – possibly cliff rose.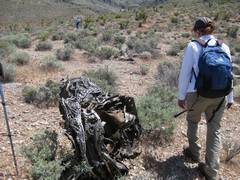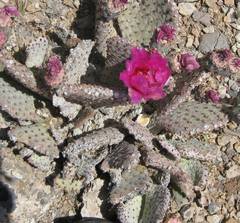 Sad-looking beavertail cactus.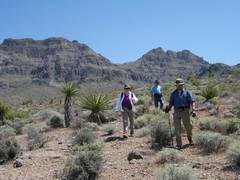 The 5772' peak is at L, the 5678' peak at R.