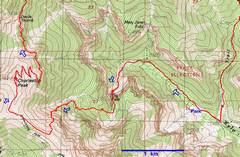 This is a GPS trace of the up part of
the route.  Peppe hits the Chaz ridge farther
east than in the traditional route, avoiding the
longest talus slog.
View SE from Charleston summit,
showing eventual route. (I plotted the
GPS file on GoogleEarth, then drew
the route on a photo from the hike).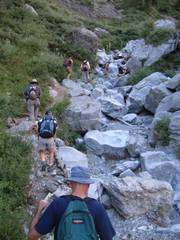 Heading S to Big Falls.  Keep
them doggies rollin'!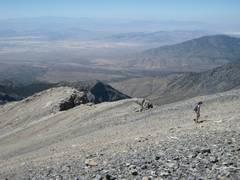 Judy is similarly unmindful of the danger.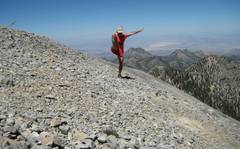 Mysterious one-legged man.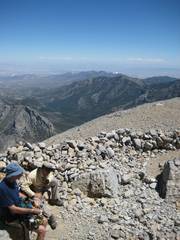 Luxor glints in the distance,
over La Madre.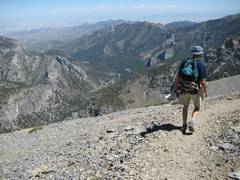 Doyle hurries down to make his
6PM dinner appointment.
Congrats to Peppe, who handled
a large group well and kept us
from killing each other with
loose rock.