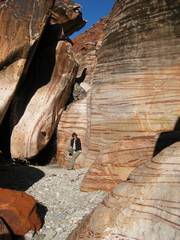 Lisa poses by usual drop. This
drop didn't exist till about 2006-2007,
when a flash flood dramatically reworked
the canyon.  Smaller flood in 2002-4
obliterated other obstacles.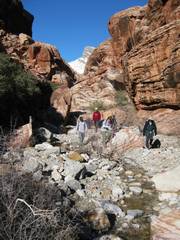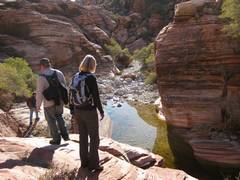 A lot of water.  A few weeks ago,
this was dry.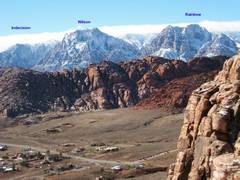 At saddle on east side, view over
Calico Basin.  Later we will drop down
S from this saddle. Note snow on
Indecision Peak.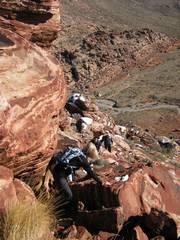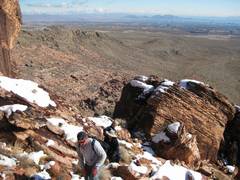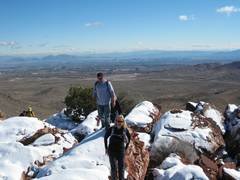 Topping east summit, Vegas to east.
We decided there was too much snow to
continue W.  LISA stayed a bit below the
summit to avoid the slush.

View over Calico Hills to the sandstone
Bluffs of Wilson, Rainbow and Bridge.

Panorama to Turtlehead and La Madre.