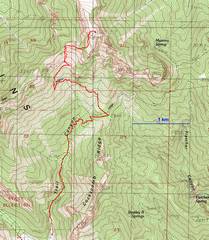 GPS trace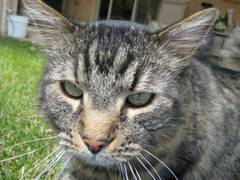 This is my cat. He doesn't have much to do
with Mummy Mt., but he was really curious
about my new camera.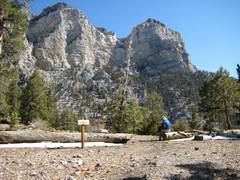 Mummy's Toe, N from the junction of
Trail Canyon and the NLT.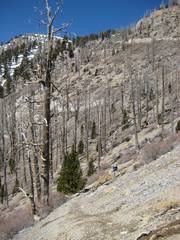 Last switchback before the M tree.
Mud rivulets flow across trail.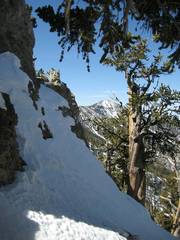 Finally above scree, at 10850',
I look SW to 11000' peak that
Launched the 2005 fatal Ski Lee
avalanche.
I turn my camera S to the Griffith-
Charleston ridge.