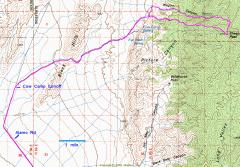 100k map and GPS trace. Approach is from Corn Creek Station, National Desert Wildlife Range, north of I-95.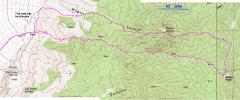 24k map with edited GPS trace. Chances are your GPS will lose lock within +/- 0.25 miles of Wagon Spring.
We ascended in Wagon Canyon (N part of trace) and came down the ridge (S part).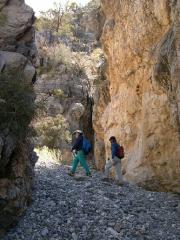 Start of hike, Nevada Bob and Nick head east.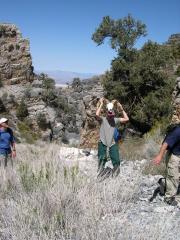 Near Wagon Springs, view W.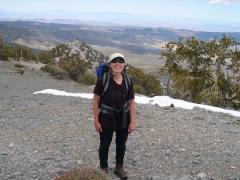 At peak, view N with Luba.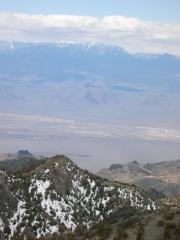 At peak, view SW of Spring Mountains.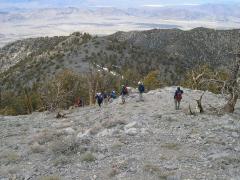 Heading down WNW along ridge.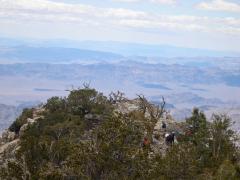 Partway down, view NW.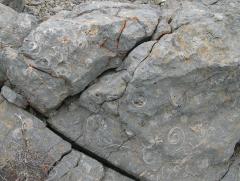 Maclurites (Ordovician snail, ~470 my).