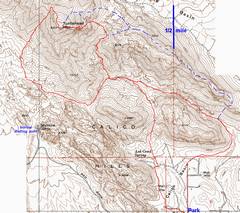 Map with GPS trace.  The numbers
are approximately keyed to the photos.
The dashed blue lines show easier ways.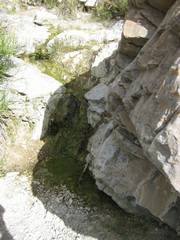 1. Though this is a dry year, there
was water in Gateway Canyon.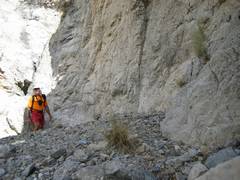 2. There are perhaps 5 dryfalls, and
always there is a class 2 climb-around.
This one can be climbed class 3 by
using subtle footholds in the
grooves behind me.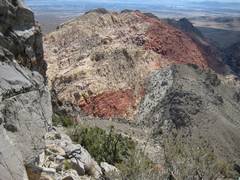 3: View ESE over Greycap.
Gateway Canyon is to right.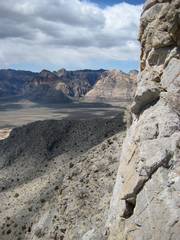 4. View WSW.  It is very tricky
to get from here (class 4) back to the edge,
without getting blocked by cliff bands.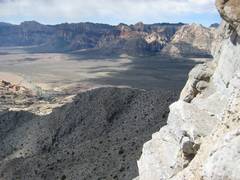 5. Higher up, another view WSW.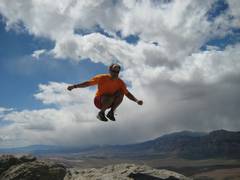 6. On top, very windy.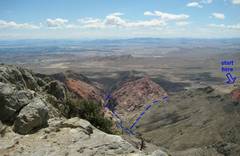 7. On top, view back SE, showing
starting point and part of route.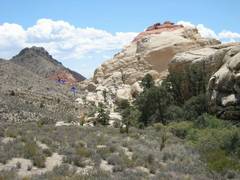 8. View ESE, between Turtlehead Jr
(Redcap, at R) and "New Peak" at L.
Arrows show way.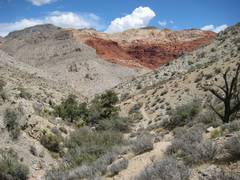 9. View of Greycap.  There is a
decent use trail on R.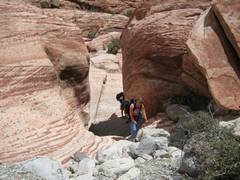 10. In Gateway Canyon; some rock
climbers. Farther east, there used to
be a class 3 stretch; recent rains have
made a class 2 bypass.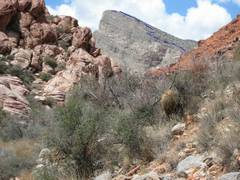 11. Looking back WNW; blue shows
The route.