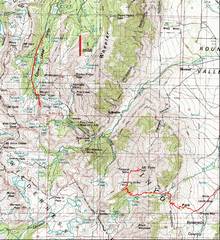 250k map with both hikes.  While the mountains are fairly close, the entry roads for the trailheads are far apart.
24k map for the top of Tom.  Consider taking the blue dot route to avoid the talus slog.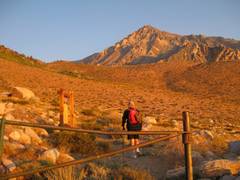 The gate, after climbing 600'.  Tom, the great slag heap, is at R.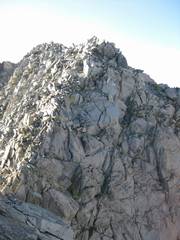 This picture (CP is here, too!) illustrates the massive jumble of ready-to-tumble angular boulders.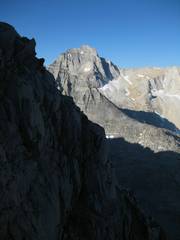 Bear Cr. Spire.
View N back up Rock Creek/Mosquito Flats Valley.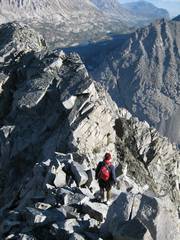 The quasi-knife-edge is the best footing.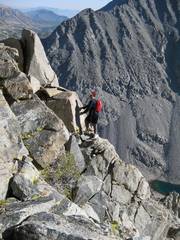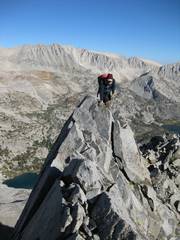 Note the slab R of CP looks like it is about to break loose. A few minutes later, I did some acrobatics to avoid riding another slab to doom.