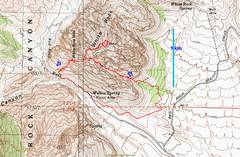 Route map with GPS trace.
"Snoopy" is in back of Walt.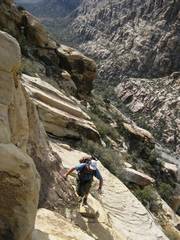 The Willow Canyon Road is below to the SE.
View straight down at Walt in the "Chimney."
This feature  does not actually require chimneying.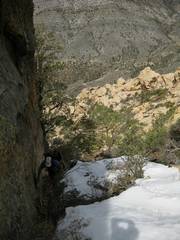 For the last push to the top, we took
 the NW couloir  (OK, just a gully S of
summit, but with a fair amount of snow).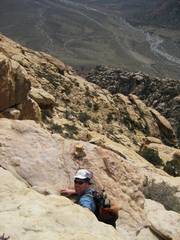 Panorama to S, with Wilson and Bridge indicated.
You can see the "other" Hidden Forest
on the N side of Bridge.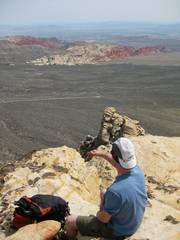 View over Tunnel Vision Peak to Calico Hills.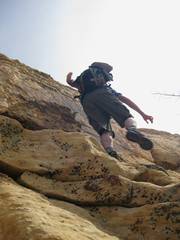 ????